Junior Tigers registration is now LIVE for the 2023/24 season - limited spots remain for many programs.
Please reach out directly via Whatsapp at +852 3619 2368 or at info@juniortigershockey.com.
We thank you for your continued support of the Junior Tigers and we look forward to an exceptional 2023-2024 season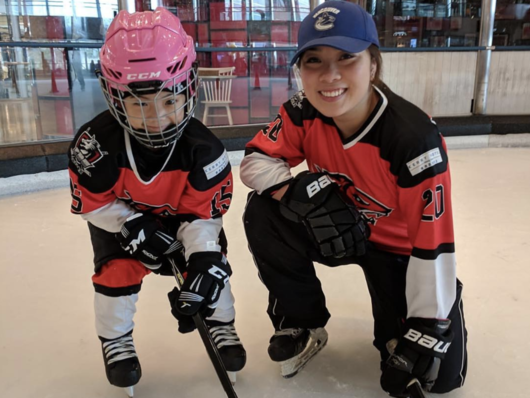 The Hong Kong Junior Tigers were founded in early 2015 to provide a new way of youth hockey in Hong Kong. Founders and long-time Hong Kong residents Gregory Smyth, Gary Lawrence and Rick Siemens wanted Hong Kong kids to discover and experience the sport with the same enthusiasm as they did as children in Canada: more hockey equals more fun.
In less than five years, the Hong Kong Junior Tigers have grown into the city's largest junior hockey club. The club is based on the principle that players of all ages, nationalities and skill levels are valued and welcomed members of the club. All players have opportunities to learn, grow and develop and are given equal ice time to do so.
Junior Tigers has found success both on and off the ice because the club focuses on passion and fun.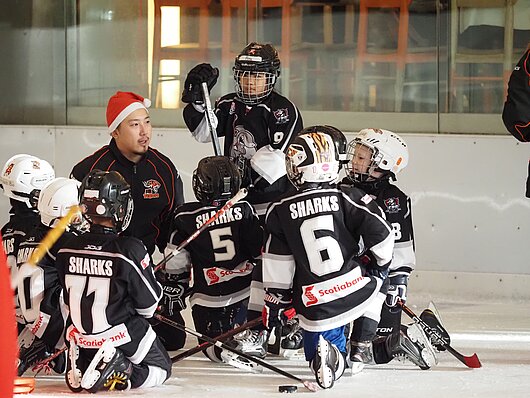 While the club was formally founded in 2015, its roots go much deeper into Canadian and Hong Kong hockey history. Co-founder Gregory Smyth played varsity hockey with the Dalhousie Tigers when he was a student at Dalhousie University in Nova Scotia, Canada. Smyth moved to Hong Kong and in 1994, he and fellow Hong Kong-based players formed the Hong Kong Tigers, a team that competed in tournaments across Asia. The Junior Tigers are named after that hockey heritage -- a storied Canadian hockey program and a pioneering Asian team.
Smyth, Lawrence and Siemens have been part of Hong Kong's hockey community for decades and are also the founders of the China Hockey Group (CHG). In the early 2010s, the successful businessmen saw the opportunity to invest and grow the sport in Hong Kong and the region. In 2011, they founded the China Ice Hockey League (CIHL), the first elite contact league of its kind in Hong Kong. Immediately the league attracted attention: both for the quality of play and for the community initiatives that sowed the seeds for what would become the Junior Tigers.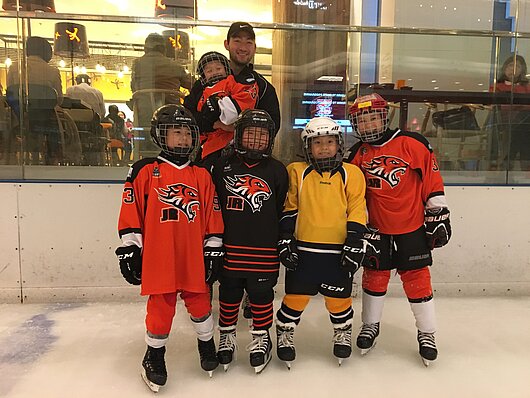 In the CIHL's second season, the league introduced an intern program that sought out university graduate hockey players. Interns gain international work experience in Hong Kong, while playing in the CIHL and coaching Hong Kong junior hockey. The program emphasizes hockey's life-long benefits: it is not a sport only for elite talents, but a sport that provides opportunities for education, international professional experiences, friendship, camaraderie and to participate in a community that gives back.
For nearly a decade, young Hong Kong hockey players have, through the intern program, been introduced to the sport's true role models, who have succeeded in their education, work, sport and community service.

Many past interns have remained in Hong Kong and continue to coach with the Junior Tigers. The club is led by head coach Ben MacAskill, a former intern who came to Hong Kong after playing with the Halifax Mooseheads of the Quebec Major Junior League and with the Dalhousie Tigers, where he earned both his Bachelors and Masters degrees.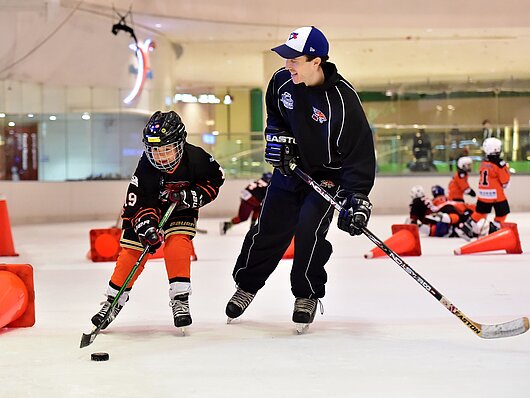 The club's philosophy of emphasizing passion and fun over winning at all costs has resulted in unprecedented success. Prioritizing passion and fun means that kids remain active in the sport, therefore creating a sustainable sport in the long-term. The club has grown to 200 players who practice and play on several hundred hours of ice time each season.
The Junior Tigers is proud of its successes, including:
● A player who had never skated before has developed confidence on the ice and now participates in league play
● A player has shown remarkable talent and is planning to further develop skills at a specialist hockey school in Canada
● A young player has found a mentor in one of his Junior Tiger coaches
● The community is growing through regional cross-border play in the Greater Bay Hockey League
● The Junior Tigers won the U6 division in the 2019 Hockey 5s
The Junior Tigers is part of the CHG umbrella, which also includes the CIHL as well as the South China Ice Hockey League (SCIHL).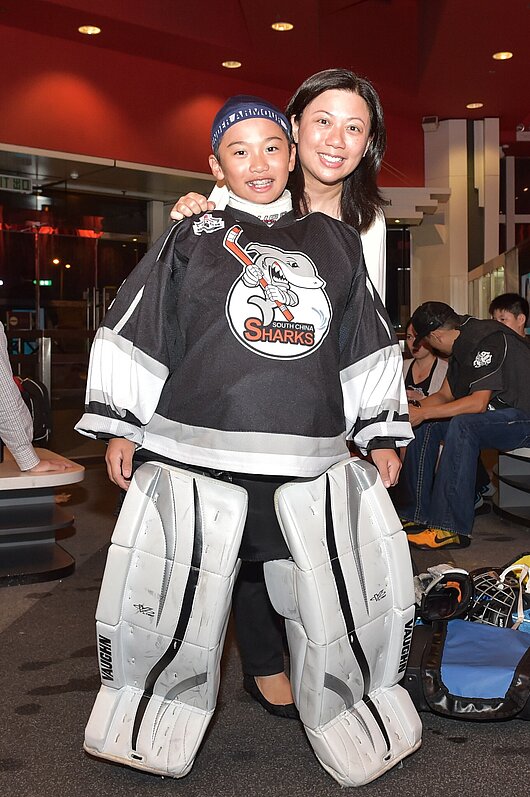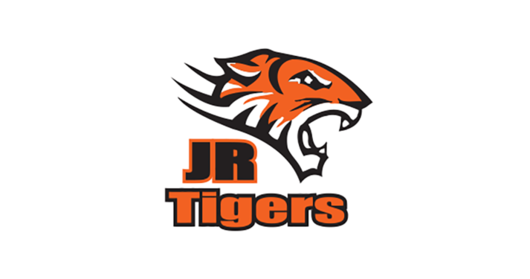 The SCIHL is an integral part of the CHG, embodying the original and enduring spirit of hockey in Hong Kong, while emphasizing that fun and passion that can be had at any age. The SCIHL is an adult recreational league and has its roots in the first-ever hockey league organized in Hong Kong during the 1995-1996 season. Asiasports was founded by a group of hockey enthusiasts, led by Tom Barnes and several CHG shareholders, including Smyth, Lawrence and Siemens. In addition to the first Hong Kong league, Asiasports also pioneered the launch of international youth and adult tournaments in Hong Kong, including what is today known as the Hong Kong Hockey 5s.
Today, the SCIHL remains known for its community spirit and welcoming environment, combining competition with pleasure.
With the Junior Tigers, CIHL and SCIHL, there are now 350 players who are part of the China Hockey Group, making the CHG the largest hockey organization in Hong Kong by both players and ice time. The CHG's aim is to further the sport's growth in Hong Kong and the region, while providing an inclusive platform for players to develop into the best people and players that they can be.
A message from co-founder Gregory Smyth
Dear Junior Tigers families,
Thank you for being a part of the Junior Tigers and China Hockey Group family. Our community has grown rapidly in just a few years and we have had the pleasure of welcoming families from Hong Kong and around the world to play a sport we all love -- hockey.
Gary, Rick and I all have fond memories of growing up and playing hockey as we spent hours at the rink (both indoors and outdoors!), traveling to tournaments and having fun with our teammates, who became our close friends. As adults and as parents ourselves, we also understand all the valuable lessons that hockey taught us both on and off the ice. We wanted to bring this style of hockey club to Hong Kong -- one where having fun is more important than winning at all costs, and one where each and every player is valued and is given time and coaching to grow and develop.
All of the coaches, management and I are very proud of what the Junior Tigers has become and for all of the players and families who believe in the importance of learning, growing and having fun with hockey. We are proud of our results on the ice, and we are equally proud of them off the ice. Our players are growing into wonderful people, who believe in sport, community, camaraderie and being a team player and we are delighted to play a part in that development.
We have exciting plans for the Junior Tigers and we are eager to welcome you to be part of that journey.
Gregory Smyth