我們的精英冰球訓練讓年輕球員提升已有球技。精英冰球隊只限獲邀球員參加, 確保隊中每位球員都可以逹到課程要求。課程雖然富挑戰性, 但同時不乏趣味, 讓球員在球季中得以成長。按此點播影片.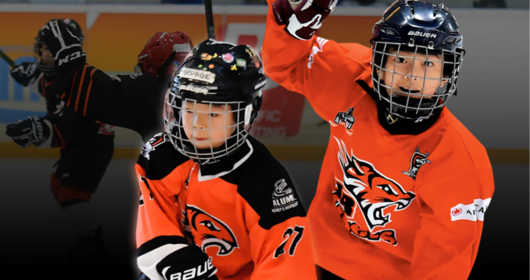 [Translate to Chinese:]
The Hong Kong Junior Tigers was founded in 2015 and provides a range of programs to develop youth hockey players of all levels. The not-for-profit club prides itself on its transparent fees, a high coach-to-player ratio and providing players with a fun and competitive environment to train and play. The Tigers' motto is "more hockey, more fun". More than 200 players aged 4-14 are part of the Junior Tigers. There are no restrictions on participants country of origin, all are welcome to enjoy the various programs!