Junior Tigers registration is now LIVE for the 2023/24 season - limited spots remain for many programs.
Please reach out directly via Whatsapp at +852 3619 2368 or at info@juniortigershockey.com.
We thank you for your continued support of the Junior Tigers and we look forward to an exceptional 2023-2024 season
The perfect way to turbo-charge a young player's hockey training, the Junior Tigers's intensive training camps provide expert coaching, low player-to-coach ratios and plenty of ice time to maximize growth, development and fun. The camps are led by Junior Tigers Professional Advisor Brad Smyth, a former NHL player who played professional hockey for 20 years. Brad works with Tigers coaches to develop camp curriculum to ensure drills and activities are age and skill level appropriate. The camps focus on providing a positive and enthusiastic environment for kids of all ages to improve their hockey skills.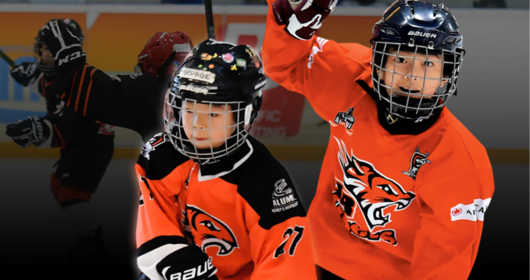 The Hong Kong Junior Tigers was founded in 2015 and provides a range of programs to develop youth hockey players of all levels. The not-for-profit club prides itself on its transparent fees, a high coach-to-player ratio and providing players with a fun and competitive environment to train and play. The Tigers' motto is "more hockey, more fun". More than 450 players aged 4-18 are part of the Junior Tigers. There are no restrictions on participants country of origin, all are welcome to enjoy the various programs!