Junior Tigers registration is now LIVE for the 2023/24 season - limited spots remain for many programs.
Please reach out directly via Whatsapp at +852 3619 2368 or at info@juniortigershockey.com.
We thank you for your continued support of the Junior Tigers and we look forward to an exceptional 2023-2024 season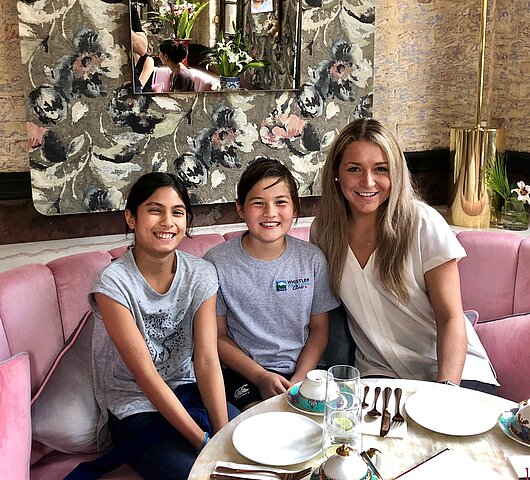 Mommy's (and Daddy's) Lunch
From about 3 years ago, a group of mommy's would invite the coaches out for lunch. The purposes of the lunches were: (i) for the mommy's who may not normally meet the coaches to discuss their children or their children's progress in the program; (ii) for the mommy's to get to know the coaches and find out more about their hockey background; and (iii) for the coaches to explore the local cuisines.
As some of the coaches are new to Hong Kong, we also feel that it would give us a chance to introduce the local cuisines (and vegetables) to the interns. In the past, we have held lunches in Shanghainese, Cantonese and Brazilian restaurants. We wanted the coaches to try dan dan noodles, char siu, xiao lung bao, etc.
As most of the coaches do not have families in Hong Kong, the mommy's do not feel they are not having a balanced diets. At the lunches, we would not only introduce local dishes to the coaches but also order lots of vegetables.
In the most recent months, we had extended our lunches to include Dads. Although it is mostly Dads who take the kids to hockey, it was good to have the Dads come along to get to know the coaches and discuss their kids' progress.