Junior Tigers registration is now LIVE for the 2023/24 season - limited spots remain for many programs.
Please reach out directly via Whatsapp at +852 3619 2368 or at info@juniortigershockey.com.
We thank you for your continued support of the Junior Tigers and we look forward to an exceptional 2023-2024 season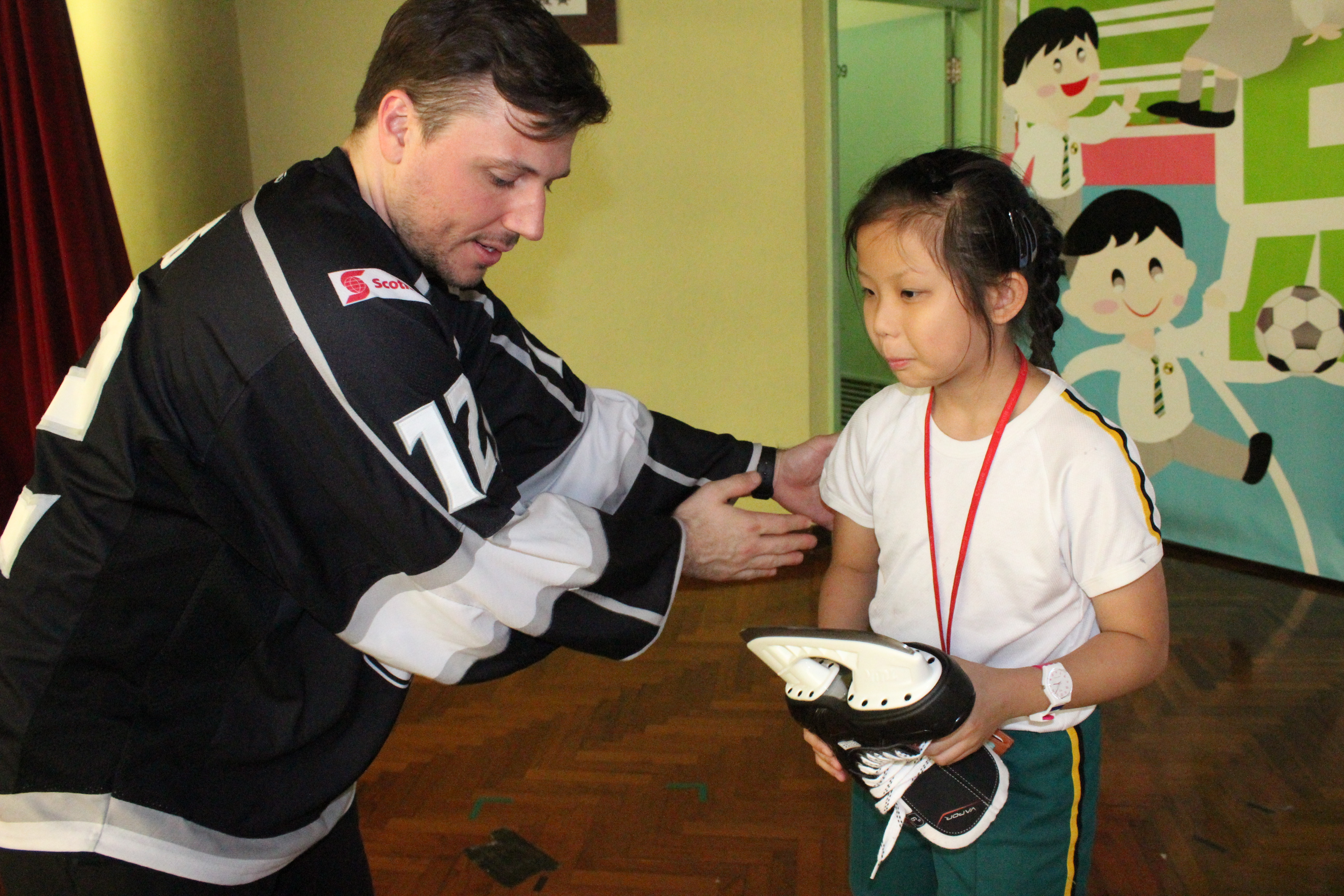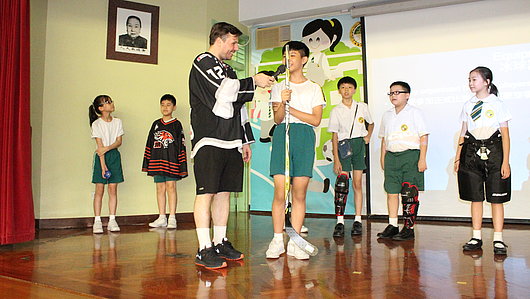 The Junior Tigers were founded in early 2015 to provide a new way for youth hockey in Hong Kong. Founders and long-time Hong Kong residents Gregory Smyth, Gary Lawrence and Rick Siemens wanted Hong Kong kids to discover and experience the sport with the same enthusiasm as they did as children in Canada.
Through the Junior Tigers, children of all ages have the opportunity to train in a positive and competitive environment that promotes learning and growth. Children benefit both physiologically and mentally from taking up sports at an early age and these benefits continue through to adulthood. We are committed to their physical, social, and character development whilst in pursuit of excellence in the sport of hockey. Coaching is provided by elite CIHL players, Hong Kong 1st and only full contact elite ice hockey league, and we continuously challenge every child to be the best person and player they can be through a number of training sessions, leagues (elite and house), camps and tournaments throughout the season catering to children of all ages and abilities in variety of age groups.
The Junior Tigers employs a number of ice hockey and skating coaches as well as back-office staff who manage the daily operations of the Junior Tigers which include media, sports management, technology, design, events and web development. At the Junior Tigers, our motto is "More Hockey, More Fun" and we are proud that our coaches and back-office staff all adopt this approach to ice hockey.
Job opportunities, when available, will be posted here, on LinkedIn and on our social media channels.
We currently have an opening for a web developer, and if you wish to apply, complete the form below and attach your resume.
Senior Coach
Job description
The Senior Coach position is responsible for assisting the Head Coach with hockey operations both at the CHG office and the ice rinks including but not limited to: executing nightly program rundowns, supplies and equipment for both players and coaches, on ice coaching, organizing players and parents, organizing rink staff, communication with parents and equipment checks and well as on the ice running Junior Tigers training program and leagues. This individual should be enthusiastic and a team player with experience in coaching children aged 3 and older. Communications and Sales experience would be desirable.
Duties include:
Execute nightly program rundown
On ice coaching for youth ice hockey programs
Provide feedback on practice plans and nightly execution of tasks
Organize rink staff regarding but not limited to LCD displays, ice cleaning, ice set up per each program requirements, score clock, music
Organize youth players both on/off the ice prior to and after programs regarding equipment check, jerseys and socks, team management
Assist General Manager in achieving youth program registration targets
Assist General Manager in admin tasks relating to youth programs and CHG events
Assist General Manager for CHG Hockey Shop fittings
Assist the COO for Social Media postings and communications
Qualifications:
3-5 years coaching experience
Professional, Collegiate or Junior playing experience required
Experience in youth ice hockey instructing and knowledge of ice hockey related activities
Good organization and communication skills
Exhibit an ethical and professional standard at all time
Must possess high energy and an outgoing personality
Work well independently as well as with others team members
Languages: English (verbal and written), additional languages is a bonus
Excellent command of Excel, Word, PowerPoint
Sports Management Associate
Job description
The Sports Management Associate position supports marketing, events, community, media sponsorship and administration covering all China Hockey Group (CHG) properties. This individual should be enthusiastic and a team player with interest in sports, and specifically ice hockey. Communications and Sales experience would be desirable.
Duties include:
Promote product and services though various online and offline channels
Coordinate the needs of parents and players with the CHG Hockey Shop
Communicate local market needs to the General Manager
Assist in organizing program related activities
Provide accurate timing estimates on work
Daily use of project management tools to effectively meet deadlines and tasks
Work closely with the General Manager to help manage the CHG hockey Shop
Perform ad-hoc tasks assigned by supervisors
Ensuring customer satisfaction
Participate In recruitment, training, and development exercises
Qualifications:
Bachelor's degree
Strong communication skills
Technically Proficient, self-motivated and results driven
Good Creative Skills
Ability to work on multiple projects at once
Knowledge and background of sports would be a benefit
Your Profile:
Ability to prioritize tasks
Ability to manage your own time
Results driven and highly motivated
Maintain excellent relationships with clients
Enthusiastic and positive attitude
Ability to work independently
Team player