Junior Tigers registration is now LIVE for the 2023/24 season - limited spots remain for many programs.
Please reach out directly via Whatsapp at +852 3619 2368 or at info@juniortigershockey.com.
We thank you for your continued support of the Junior Tigers and we look forward to an exceptional 2023-2024 season
FORMER NHL PLAYER / NHL ALUMNI CAMPS & CLINICS OWNER & HEAD INSTRUCTOR - AHL HALL OF FAME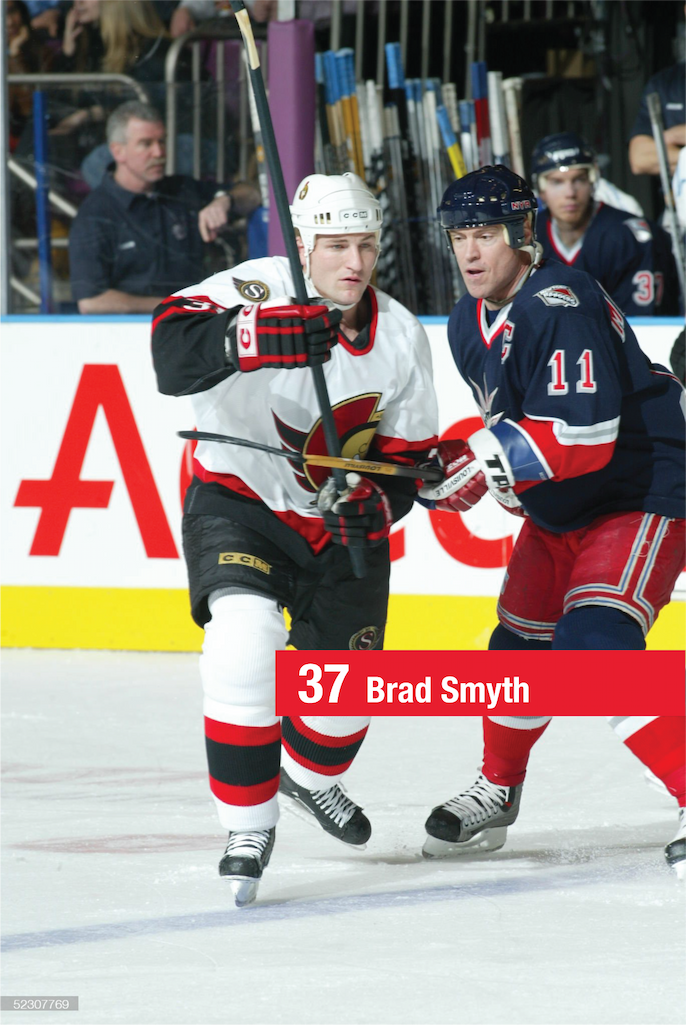 Owner and Head Instructor of NHL Alumni Camps and Clinics, Brad Smyth has played 20 professional seasons, six of which were in the NHL with the Ottawa Senators, N.Y. Rangers, Nashville Predators, Los Angeles Kings and Florida Panthers. A product of the Nepean Minor Hockey Association, Brad has also competed in the AHL, Division 1 Europe and worked as General Manager and Coach at the professional level with the Denver Cutthroats of the CHL.
Brad was inducted into the American Hockey League (AHL) in 2019. Ranking 12th in league history with 326 career goals, Smyth registered 667 points in 610 regular-season games over his AHL career. He is one of six AHL players ever to hit the 50-goal mark twice and one of seven players ever to lead the league in goals on two separate occasions, and is also ranked sixth all-time with 46 career postseason goals.
Coaches are critical to ice hockey at every level. An experienced, enthusiastic, well-trained coach can be a positive influence on the experience of players, parents and other coaches.
Brad as a Hockey Canada licensed skill development instructor will train and certify GBIHA hockey coaches so they have all the tools they need to help players develop. The GBIHA will work with its members and local ice hockey groups to provide effective education, coaching and certification for hockey coaches in the Greater Bay.
Head of Hockey Operations & Head Coach
Rob Schremp, born in upstate New York, made a big name for himself in the world of hockey as player and already also as a coach. He began playing at his local community center's ice rink and quickly moved up to the NHL. Drafted in the first round, his career showcased a blend of natural talent and sheer willpower. He played for notable teams including the Edmonton Oilers, New York Islanders, and Atlanta Thrashers.
While 2018 marked the end of his active playing days, Rob's impact on the sport only intensified. He seamlessly transitioned into a key mentoring role, working with some top NHL players in like Patrick Kane, Drew Doughty or Corey Perry. His leadership acumen further crystallized when he assumed the role of Director of Coaching for HK Tukums in Latvia.
Rob's coaching philosophy is centered on encouraging a positive attitude combined with hard work, determination and discipline. He is dedicated to ensuring that players excel on the ice and are well-equipped to face life's various challenges off it. He prioritizes teamwork, yet recognizes and nurtures the unique strengths of each young player.
Dedicated to operational efficiency and the relentless quest for excellence, Rob, in collaboration with his coaching staff, remains steadfast in their objective: to maximize every second on the ice. The mandate is clear-cut – players are expected to embark on each training session primed, passionate, and concentrated, reflecting Rob's deep-rooted devotion to hockey.
Experienced coaches from Canada, the United States and Hong Kong lead, manage and oversee the development of the Junior Tigers programs and its players. With over 15 years of playing experience each, our Senior Coaches bring a high level of hockey specific experience and training expertise, both on and off ice. Senior Coaches work closely with parents and players creating a fun and friendly environment where everyone is constantly learning and improving.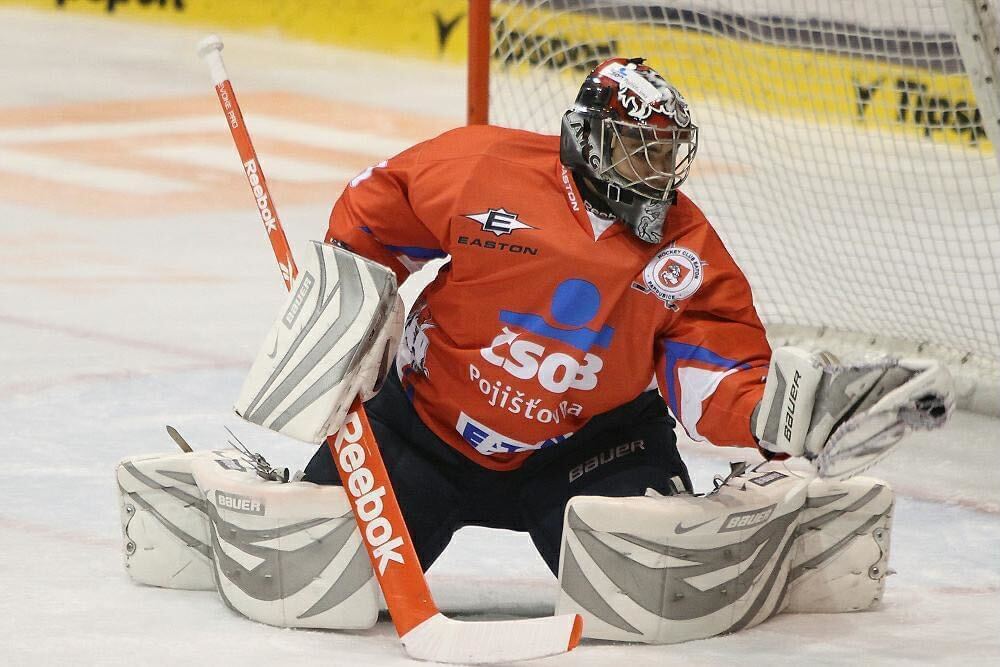 Rudolf Bernart
Hailing from Hradec Králové, Rudi began his hockey journey, inspired by the Czech Republic's victory at the 1998 Nagano Olympics. With key playing years at HC Dynamo Pardubice alongside legends such as Dominik Hašek or David Krejčí, he achieved notable accolades including a Czech championship in 2012.

His diverse experience spans playing roles from Mountfield HK to HC Spartak Choceň, but it's his unexpected embrace of the goalie position that's most noteworthy. Transitioning to coaching, he led the goalie programs in Mountfield HK hockey club and Czech International Hockey Camps between 2014-2018, mentoring talents like Jan Kasal, Tomáš Vomáčka or Karel Vejmelka.

At Junior Tigers, we're thrilled to have Rudi's vast experience and passion enriching our team.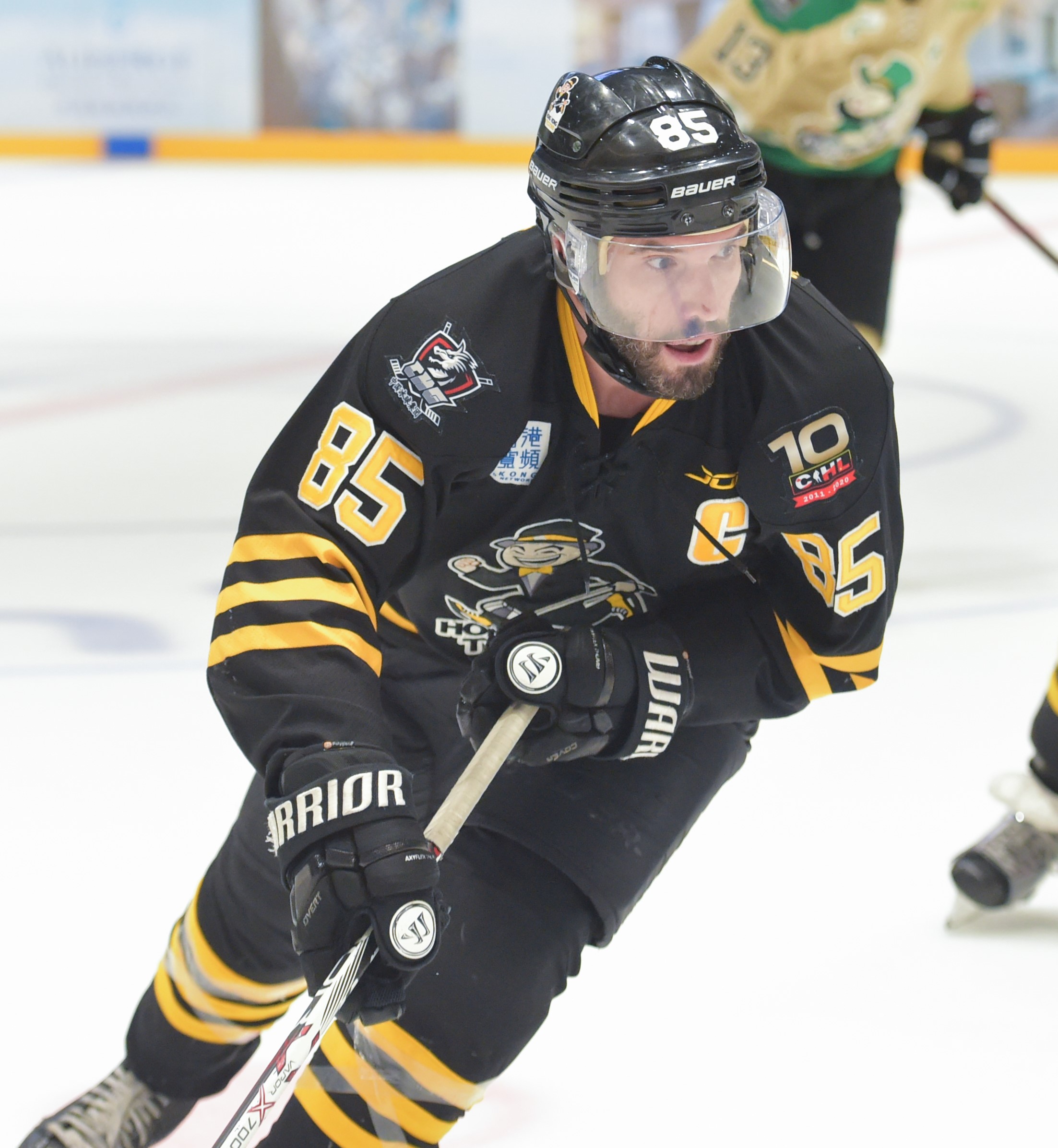 Jonathan Szychta
Jonathan Szychta, a three time CIHL Champion and 2017 Playoff MVP, joins the Jr. Tigers coaching staff as a Senior Coach. Jonathan, originally from Brantford, Ontario, grew up playing his minor hockey with the Brantford 99ers under the guidance of Walter Gretzky.

Jon started his junior career with the Brantford Jr B Golden Eagles before moving on to play with the Paris Mounties of the Niagara Jr. C League. He played his way onto the Niagara West Jr. C All Star Team, before joining the Simcoe Storm at the trade deadline in his final year, helping the team win the conference championship and finishing 4th in Ontario.

Currently, Jon is an international school teacher and commissioner of the ISSFHK Ball Hockey League.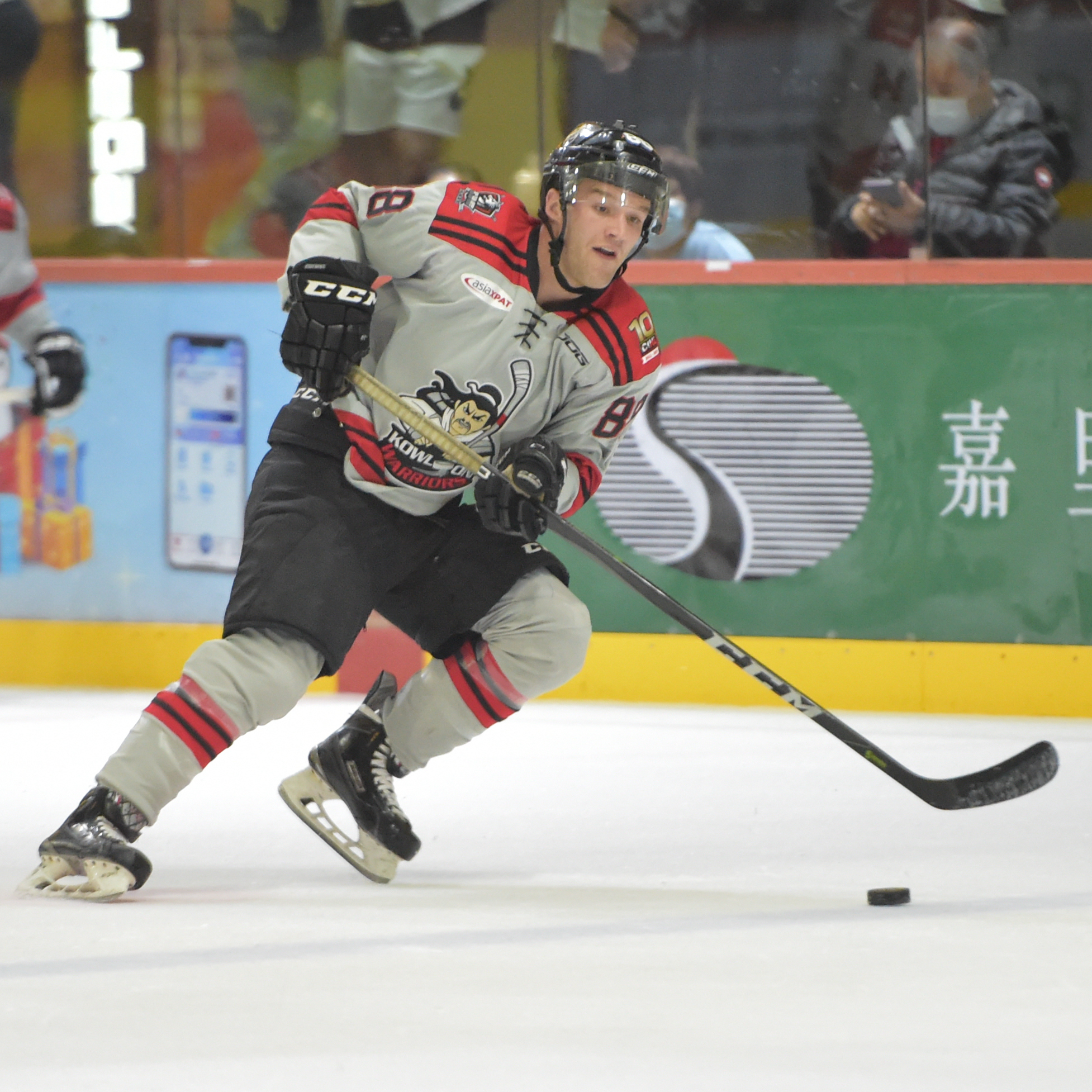 Connor Quinn
Connor Quinn, a native of Sudbury, Massachusetts, graduated from Bowdoin College in 2015 after a distinguished four-year NCAA playing career. Connor registered 69 total points throughout his collegiate tenure, while leading his team in goals as a senior. As a junior, he was named to the New England Small College Athletic Conference (NESCAC) All-Conference Team.

Prior to attending Bowdoin, Connor attended the Pomfret School in Connecticut, where he led his team in points as a senior while playing in the United States High School – Preparatory league. Connor averaged over a point per game throughout his prep career.

Connor currently plays for the Kowloon Warriors in the CIHL, and brings his extensive playing and coaching background to the Junior Tigers organization.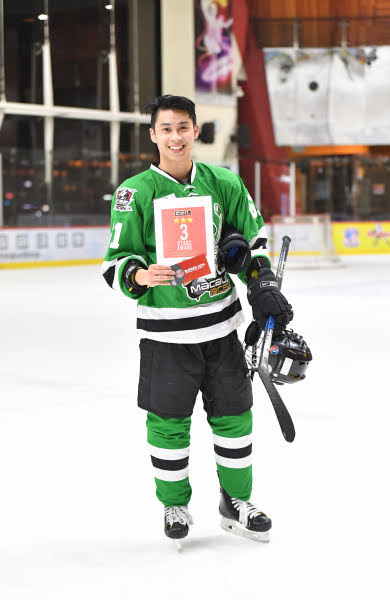 Francis Lam
Francis Lam is a senior coach with the Junior Tigers, and has been coaching with the organization since 2018. He made his CIHL debut with the Macau Aces, and scored the game-winning goal in the AsiaXpat Championship Finals for the Kowloon Warriors during the 2022-2023 season.

A native of Mississauga, Ontario, Francis played minor hockey in the MHL with the Lorne Park Hockey Association, where he was named captain in 2010. He later went on to play Div II hockey at the University of Toronto, where he was awarded MVP in 2015 and 2022.

He obtained his Master of Teaching degree from the Ontario Institute of Education (OISE) at U of T. Currently, Francis is an elementary school teacher at DSC International School of Canada and the head coach for the school's U20 Mixed Ball Hockey Team.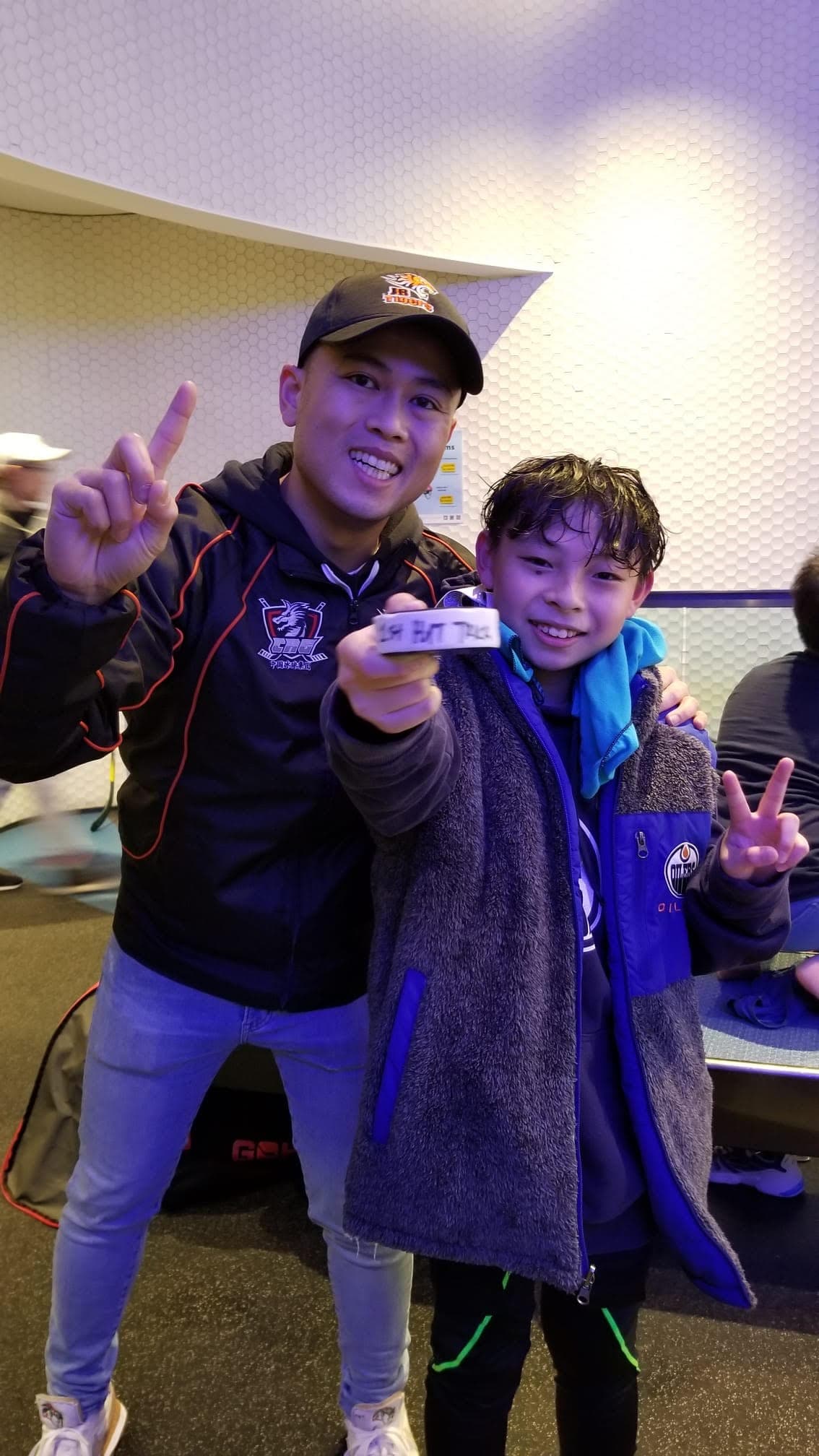 Ken Yee
Ken Yee Originally born in Hong Kong, Ken was raised in North York, Canada where he played in the renowned Greater Toronto Hockey League (GTHL). As a Program Coordinator with the Junior Tigers since 2021, Ken possesses nearly a decade of professional coaching experience. With a deep passion for the sport and the development of ice hockey in Hong Kong, he is a firm believer in teamwork and emphasizes character over individual skill. Ken is guided by the philosophy that not only should coaches develop better players, but better people as well.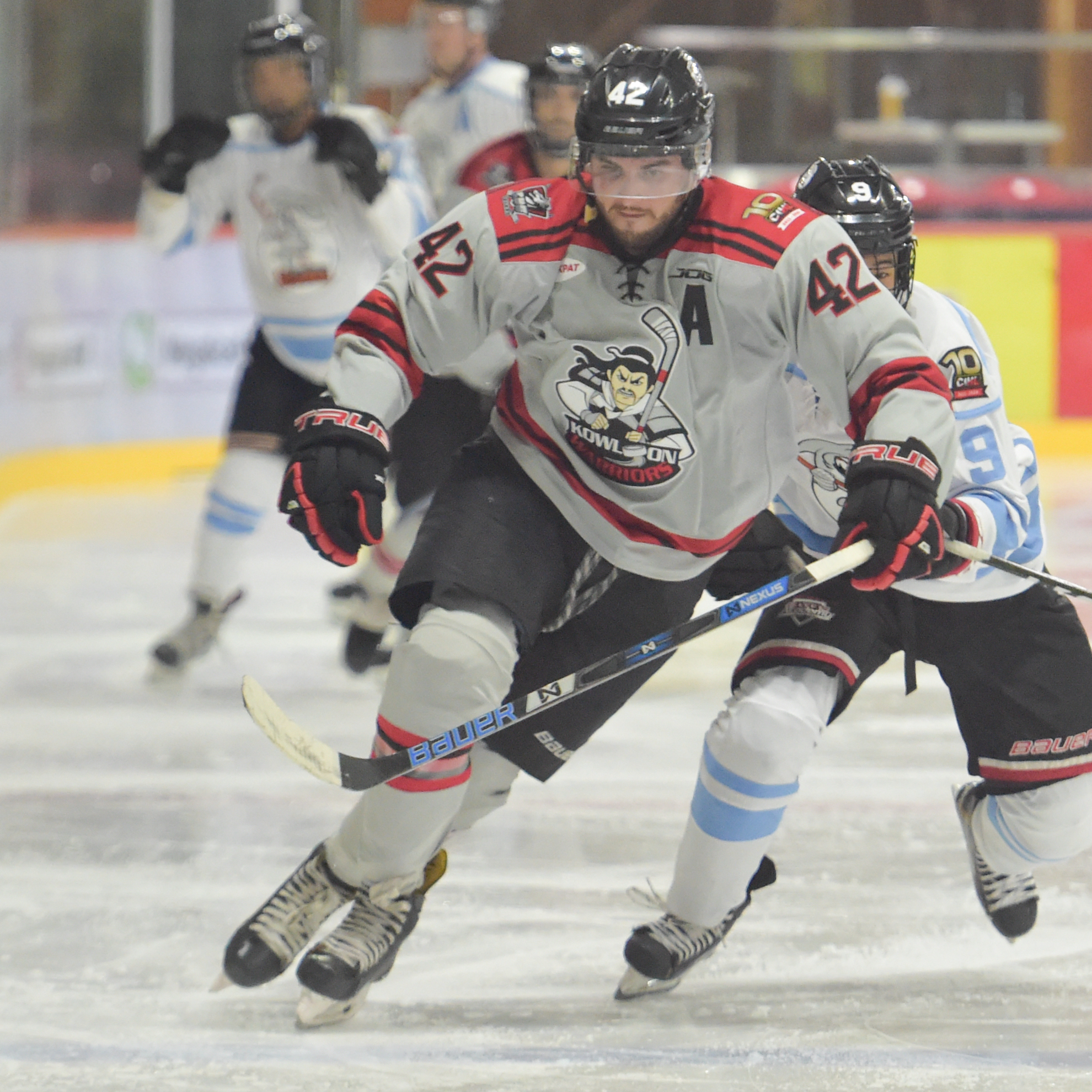 David Belluche
David Belluche joined the Junior Tigers coaching team in 2018 when he moved to Hong Kong as part of the CHG Intern Program. David played NCAA Division III hockey at Middlebury College for four years. Prior to that, the Andover, Massachusetts native played hockey at Phillips Academy Andover.

In Hong Kong, David was drafted by the Kowloon Warriors. David's coaching experience includes coaching with Andover Youth Hockey as well with the Middlebury College Youth Hockey program and its associated High School and College Development Camps.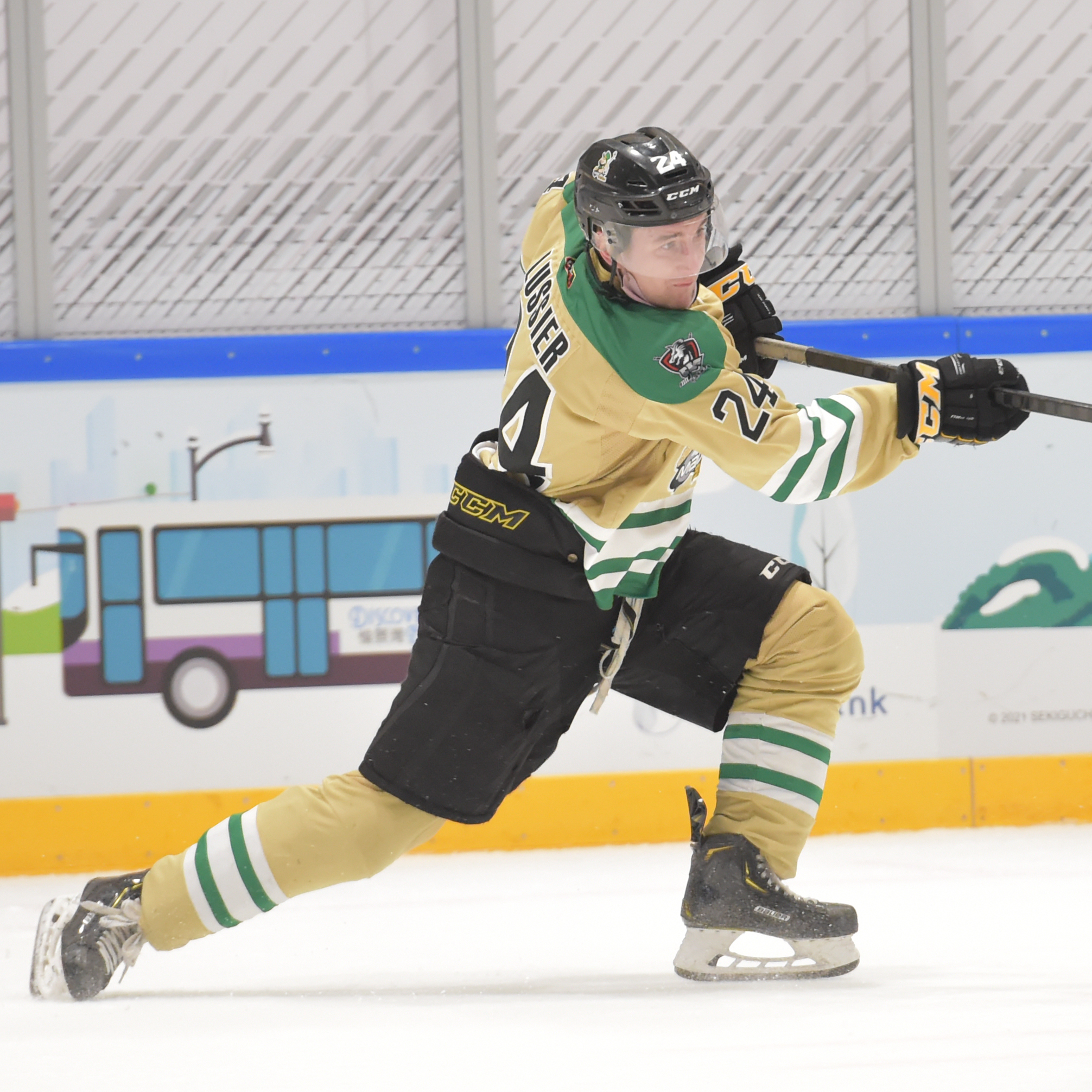 Jesse Lussier
Jesse Lussier is part of the 2020-2021 China Hockey Group (CHG) intern program. Jesse recently graduated from Dalhousie University in Halifax, Nova Scotia, Canada where he was an assistant captain for the men's varsity hockey team for the past three years. Prior to joining the Dalhousie Tigers, Jesse played for the Halifax Mooseheads of the Quebec Major Junior Hockey League (QMJHL).

While at Dalhousie, Jesse was recognized as an Academic All-Canadian in 2019 and 2020 and from 2016-2019 was awarded the Varsity Hockey Athletic Award.

Jesse's coaching experience includes volunteering with Nova Scotia Minor Hockey, while he has also interned in the front office of the Halifax Mooseheads.

Jesse joins Gary Lawrence and Excelsior Capital Asia as a Private Equity analyst. He will be in a research and evaluation role assisting mostly the Vietnam team to find potential investments. He will also be assisting in the raising of additional capital to the firm. Jesse will also play in the CIHL.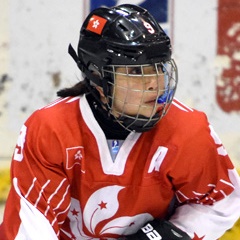 Ophelia Kwok
Ophelia Kwok is a current member of the Hong Kong Women's National Ice Hockey Team. Since 2013, Ophelia has represented Hong Kong in a number of IIHF tournaments, including the IIHF Women's Challenge Cup of Asia and the IIHF Women's World Championship Division IIB and Division III.

Ophelia is also a committee member with the Hong Kong's Women's Ice Hockey Organisation and has coaching experience as a skating coach and program coordinator with the Hong Kong Typhoons and has organized hockey training with the Hong Kong Amateur Hockey Club in association with the Hong Kong Jockey Club Charities Trust.
PROFESSIONAL ADVISORS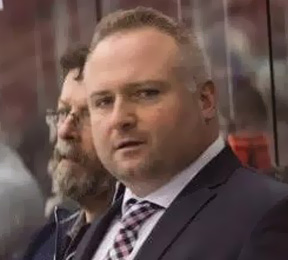 JASON FORTIER
Jason Fortier is the General Manager and the Head Coach of the Odessa Jackalopes in the North American Hockey League (NAHL). He is the director at Future Pros Hockey, where he works to improve players' daily habits on and off the ice, leading to player success.

Jason is the former Head Coach and General Manager of the Coquitlam Express, a Junior A team in the British Columbia Hockey League. His experience also includes coaching major junior ice hockey with the Kitchener Rangers (part of the Ontario Hockey League) and with the Rouyn-Noranda Huskies of the Quebec Major Junior Hockey League, where he helped guide the team to a QMJHL President Cup.

Jason was also the head coach of the Toronto Lakeshore Patriots of the Ontario Junior Hockey League leading them to back-to-back OJHL championships in 2013-14 and 2014-15. Jason began his coaching career with the Vaughan Vipers in the OJHL during the 2008-2009 season.

Originally from Sault Ste. Marie, Ontario, Jason has played professional hockey in the Netherlands with Eindhoven Kemphanen, in the German Tier II league with Bad Reichenhall EHC and in the USA with the Wichita Thunder of the Central Hockey League in 1998-99. He also spent a year in the CIS where he suited up for Sault College.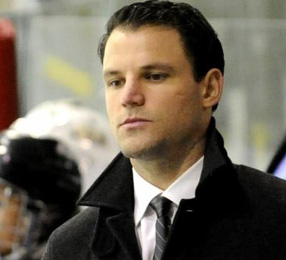 SIMON FERGUSON
Hockey player and the current head coach for the West Kelowna Warriors in the BCHL.

Simon's playing career includes an exhibition game with the Anaheim Ducks in the NHL and six seasons in the AHL. Simon played 13 years of professional hockey, including Major Junior hockey in Canada in the WHL, where he was part of the Memorial Cup-winning Kelowna Rockets in 2003-2004. He has also played in the ECHL and the AHL, where he was part of the Calder Cup championship winning Hershey Bears.

Simon retired from professional hockey in 2013 and began his coaching career with the Okanagan Rockets. He has also coached at Banff Academy before joining the West Kelowna Warriors.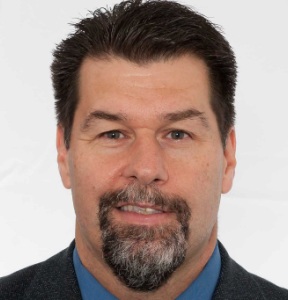 DAVE LEGER
Dave Leger is the head coach of the Kanata Lasers Junior A CCHL1 Hockey Club. Dave has coached and led hockey programs for more than 20 years. Prior to joining the Lasers, Dave led the Polish U20 team to a silver medal and the Polish U18 team to a bronze medal in the teams' respective IIHF competitions.

Originally from Ottawa, Ontario, Dave was part of the coaching team of the University of Ottawa Gee-Gees for 11 seasons, including eight as the head coach. Dave has coached professionally overseas, including in Japan with the Tohoku Free Blades. Following a season with the Ottawa 67s in the OHL in Canadian Major Junior hockey, Dave returned to Japan where he helped coach the Nippon Paper Cranes to the Asia League championship. He has also coached the Hungary U20 team and in the ECHL.
Let your little ones discover the joy of hockey! Led by energetic and friendly coaches, this course offers a wide range of drills to aid motor development and co-ordination. This is a great foundation for future sporting success and a whole load of fun!
Let your little ones discover the joy of hockey! Led by energetic and friendly coaches, this course offers a wide range of drills to aid motor development and co-ordination. This is a great foundation for future sporting success and a whole load of fun!