Junior Tigers registration is now LIVE for the 2023/24 season - limited spots remain for many programs.
Please reach out directly via Whatsapp at +852 3619 2368 or at info@juniortigershockey.com.
We thank you for your continued support of the Junior Tigers and we look forward to an exceptional 2023-2024 season
 

 

The Best Training, Coaching and Programs

 

Let your child discover the joy of Hockey!

Valuable playing time to apply the skills!

Building Skills For Hockey and Values For Life

Valuable playing time to apply the skills!
Previous
Next
Why ice hockey? Why Junior Tigers?
Through the Junior Tigers, children of all ages have the opportunity to train in a positive and competitive environment that promotes learning and growth. Children benefit both physiologically and mentally from taking up sports at an early age and these benefits continue through to adulthood. We are committed to their physical, social, and character development whilst in pursuit of excellence in the sport of hockey. Coaching is provided by elite CIHL players, Hong Kong 1st and only full contact elite ice hockey league, and we continuously challenge every child to be the best person and player they can be.
The Junior Tigers offers a number of training sessions, leagues (elite and house), camps and tournaments throughout the season catering to children of all ages and abilities in variety of age groups. There is no restriction on a participants passport or country of origin and all are welcome to enjoy the various programs.
Bring your best game and your best gear to the rink!
Register for the 2023-2024 Junior Tigers today.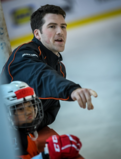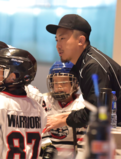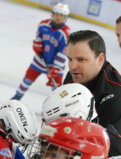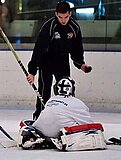 Our international team of instructors have a wealth of coaching and playing experience at an elite level. The Junior Tigers coaches have a passion not only for hockey, but for passing on the gifts of the game to the next generation.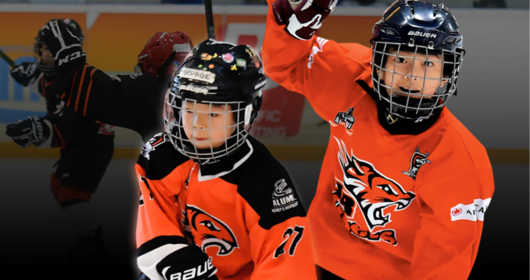 The Hong Kong Junior Tigers was founded in 2015 and provides a range of programs to develop youth hockey players of all levels. The not-for-profit club prides itself on its transparent fees, a high coach-to-player ratio and providing players with a fun and competitive environment to train and play. The Tigers' motto is "more hockey, more fun". More than 450 players aged 4-18 are part of the Junior Tigers. There are no restrictions on participants country of origin, all are welcome to enjoy the various programs!