2020-2021 Registration: We are pleased to announce special terms and entitlement for our 2020-21 season. Priority registration officially opens May 15.
The Junior Tigers have a range of leagues designed to put skills into practice in real-life game situations. The Scotiabank Island League welcomes players of all abilities. The philosophy of the league is to learn through play and while a minimum of 1 year's skating experience is required, beginner players are also encouraged to grow their skills by joining the Island League. Watch video. The Greater Bay Hockey League (GBHL) is a cross-border initiative to accelerate the development of elite hockey in Hong Kong and Southern China. The first league of its kind in the region, the Junior Tigers teams include the club's best players and rising stars.
Get in on the 2020-2021 Junior Tigers action and receive complimentary Warrior hockey equipment!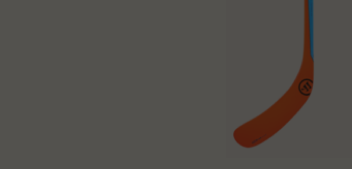 More Hockey
Register for 1 program and
receive a free Warrior stick
(retail value HK$800)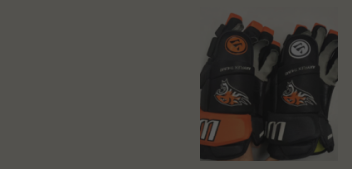 More Fun
Register for 2 programs and
receive a free Warrior stick
and a free pair of Warrior
gloves (HK$1,000) for a total
savings of HK$1800!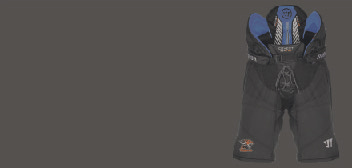 More Gear!
Register for 3 programs and
receive a free Warrior stick, a
free pair of Warrior gloves and
Warrior pants at 50% off for a
total savings of HK$ 2,500!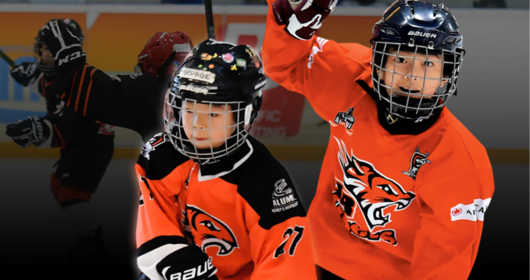 The Hong Kong Junior Tigers was founded in 2015 and provides a range of programs to develop youth hockey players of all levels. The not-for-profit club prides itself on its transparent fees, a high coach-to-player ratio and providing players with a fun and competitive environment to train and play. The Tigers' motto is "more hockey, more fun". More than 200 players aged 4-14 are part of the Junior Tigers. There are no restrictions on participants country of origin, all are welcome to enjoy the various programs!