Junior Tigers registration is now LIVE for the 2023/24 season - limited spots remain for many programs.
Please reach out directly via Whatsapp at +852 3619 2368 or at info@juniortigershockey.com.
We thank you for your continued support of the Junior Tigers and we look forward to an exceptional 2023-2024 season
Adopt a School Program - Bringing Hockey to Hong Kong Schools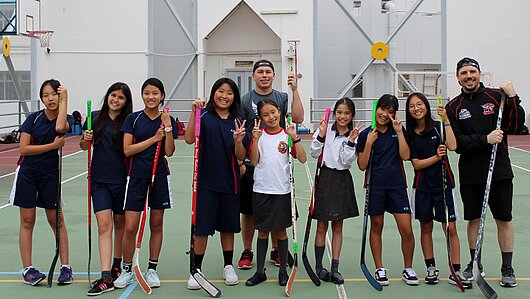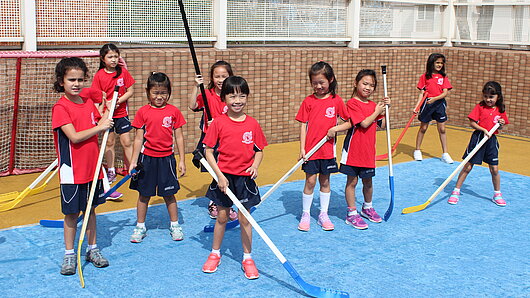 The long-running Adopt a School Program has been part of the China Hockey Group since the first CIHL season in 2011-2012. The unique program brings hockey into schools in Hong Kong and in the region, providing students with an opportunity to learn and experience hockey – many for the first time.
School visits are planned throughout the year, with programs tailored to individual school needs and preferences. CIHL players and Hong Kong Junior Tigers coaches provide an introduction to ice hockey and equipment, with students also given the opportunity to try on equipment and learn the basics.
The Adopt a School umbrella also includes the extracurricular Ball Hockey Program, which takes the sport a step further. Students have an opportunity to take part in the after-school introductory program, which is led by Junior Tigers coaches.
Focused on building community and on providing opportunities to emphasize the need for sport as part of a healthy lifestyle, the Adopt a School Program reaches more than 500 students every year.