Junior Tigers registration is now LIVE for the 2023/24 season - limited spots remain for many programs.
Please reach out directly via Whatsapp at +852 3619 2368 or at info@juniortigershockey.com.
We thank you for your continued support of the Junior Tigers and we look forward to an exceptional 2023-2024 season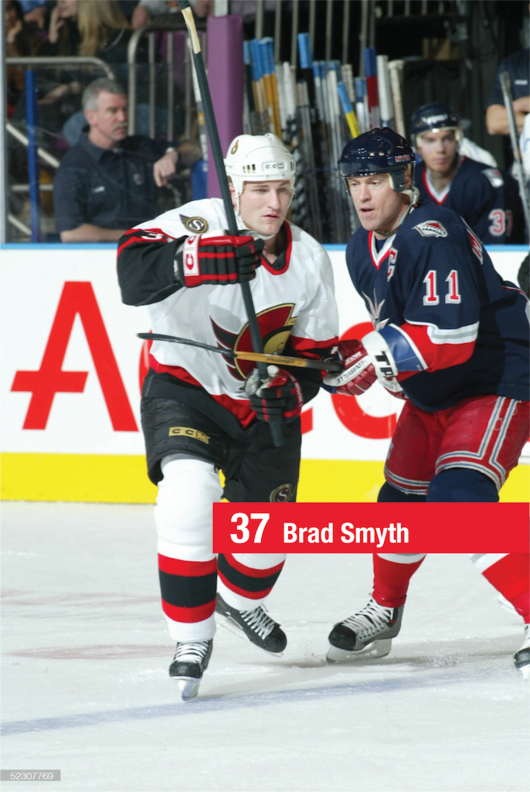 Owner and Head Instructor of NHL Alumni Camps and Clinics, Brad Smyth has played 20 professional seasons, six of which were in the NHL with the Ottawa Senators, N.Y. Rangers, Nashville Predators, Los Angeles Kings and Florida Panthers. A product of the Nepean Minor Hockey Association, Brad has also competed in the AHL, Division 1 Europe and worked as General Manager and Coach at the professional level with the Denver Cutthroats of the CHL.
Brad was inducted into the American Hockey League (AHL) in 2019. Ranking 12th in league history with 326 career goals, Smyth registered 667 points in 610 regular-season games over his AHL career. He is one of six AHL players ever to hit the 50-goal mark twice and one of seven players ever to lead the league in goals on two separate occasions, and is also ranked sixth all-time with 46 career postseason goals.
Coaches are critical to ice hockey at every level. An experienced, enthusiastic, well-trained coach can be a positive influence on the experience of players, parents and other coaches.
Brad as a Hockey Canada licensed skill development instructor will train and certify GBIHA hockey coaches so they have all the tools they need to help players develop. The GBIHA will work with its members and local ice hockey groups to provide effective education, coaching and certification for hockey coaches in the Greater Bay.