HKBN Mini Tycoons finished off their strong winning season, going 3-0 on the final day of the inaugural U7 Island League
10 April 2021, 7:25am - 8:10am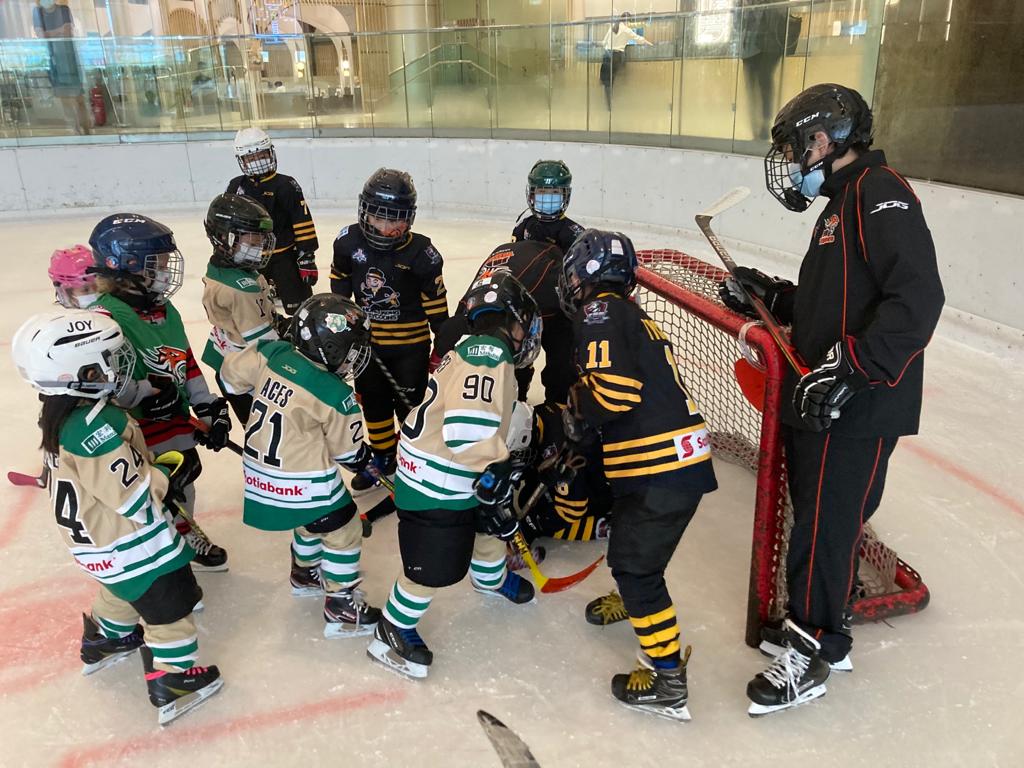 The HKBN Mini Tycoons finished off their strong winning season, going 3-0 on the final day of the inaugural U7 Island League to take the title. The AsiaXpat Mini Warriors and Scotiabank Mini Sharks were in a tight race all year long, with the Sharks in second place up by 1 point coming into the final day of the regular season. This battle culminated in an exciting final matchup, which saw the Warriors overcome the Sharks 6-4 to take sole possession of 2nd place.
The Manulife Macau Mini Aces will look to regroup for next year's U7 League after a rebuilding season and cultivation of young talent. The U7 coaches were proud of the effort and growth from the youngest island leaguers, discussing the noticeable improvements in skill and team play throughout the year, and are excited for the 2021-2022 season to begin.
Program update: The U7 Island League is a cross-ice development league for our youngest game-ready tigers. Players under 7 years old learn the dynamics of team play by listening to coaches and working with teammates in a competitive, fun environment.